Kaise hai aap sab Kitchen maiN kaam karne wale

BeheNo
aur Bhaiyo
....


Mere thode se
..masoom se sawal hai
..unke jawab muhje abhi ka abhi chahiye
[size=21]

" TETLI'S Interview in the Kitchen "



*Your Name - Chef _______
....



*Fav Food in *
Chicken
-
Meat
-
Soup
-
Dessert/Cake
-
Snack -

Fruit
-
Vegetable
-
Drink/Shake
-
Coffee or Tea
-


*What's the name of that dish , when cooked you don't like to eat.-
( Name the dishes you don't like.)


*What's your speciality in Cooking ?


*Whats the speciality of your Mom's Cooking?


*Your Favorite Restaurant and it's fav food ?


*Do you burn the food while cooking ?


*Share your first experience in Cooking?
(kya banaya tha..kaise bana tha aur sabke comments
)

*What's the best compliment and the worst negative comment you received for your cooking ?


*Which song you usually hum (gungunathe
) while cooking


*Share a Kitchen Tip
-

*Share the recipe of your favorite Food
-


[/size]
_________________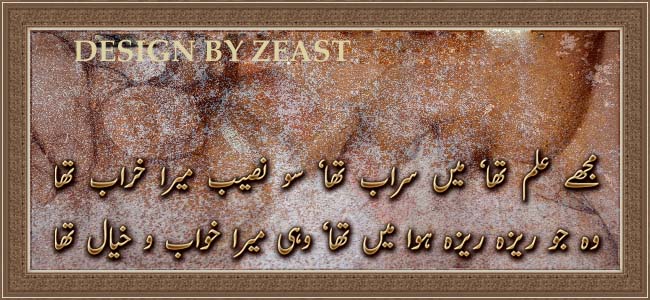 ZEAST wrote:




Kaise hai aap sab Kitchen maiN kaam karne wale
BeheNo aur Bhaiyo ....

Mere thode se ..masoom se sawal hai ..unke jawab muhje abhi ka abhi chahiye

[size=21]
" TETLI'S Interview in the Kitchen "





*Your Name - Chef ____TETLI___ ....


*Fav Food in *
Chicken
Meat -
Soup -
Dessert/Cake -
Snack -
Fruit -
Vegetable -
Drink/Shake -
Coffee or Tea -


*What's the name of that dish , when cooked you don't like to eat.-
( Name the dishes you don't like.) AISA KUCH NHI HAI

*What's your speciality in Cooking ?SECRET

*Whats the speciality of your Mom's Cooking?SECRET HEHEHE

*Your Favorite Restaurant and it's fav food ?ALL RESUTRANTS BUT SPECIALLY PAKISTANI

*Do you burn the food while cooking ? YA

*Share your first experience in Cooking?BAYANA TU BHUT KUCH THA AUR SAB K COMMENTS BHE ACHE HE MILTY HAIN
(kya banaya tha..kaise bana tha aur sabke comments )

*What's the best compliment and the worst negative comment you received for your cooking ? AMI K KIA BANAYA HAI YE KIA IAISE BANATY HAIN KIA.. JAB FIRST TIME COOKING KA R RAHI THI

*Which song you usually hum (gungunathe) while cooking M SONGS NHI SUNTI

*Share a Kitchen Tip -WO TU KARTI REHTI HUN

*Share the recipe of your favorite Food -BIRAYANI KI JO SHARE KR CHUKI HUN


[/size]
YE LAIN G ASAP K ANS
_________________

ANJANI TETLI

~^U.S.W TEAM MANAGER^~





Gender

:

Zodiac

:

Posts

: 277


Birthday

: 1989-08-10


Join date

: 2009-10-19


Age

: 29


Location

: AUSTRALIA
Job/hobbies : student of bba-it




---
Permissions in this forum:
You
cannot
reply to topics in this forum